Can you believe they say "wrestling isn't real"?
(via)
She works as a chiropractor on weekends.
(via)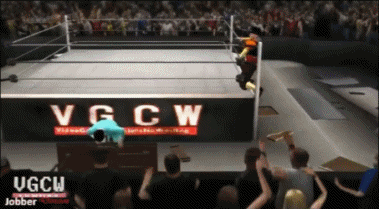 The table wants in on the action. It's all fired up.
(via)
The ref called it! An ambulance, that is. Literally all of his bones are broken.
(via)
"That didn't hurt. I'm fine. Yup. Toootally fine. Nothing to see here, folks."
(via)